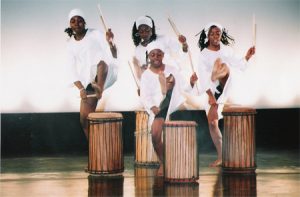 On Wednesday, Nov. 7, the University Program Board will sponsor an International Spot Night featuring headliner African Soul International and the opening act, Julia de Burgos Cultural Arts Center Dance Team. The event will begin at 9:30 p.m. at The Spot. Food and drink specials will be available.
African Soul International is an innovative, creative and artistic leader in developing solutions for educational and social issues within the Cleveland community. The group brings its rich cultural background to light by showcasing traditional African drums, singing and dance. Audience participation is encouraged.
The Julia de Burgos Cultural Center Dance Team is a group of high school students whose Hispanic and hip-hop dance performances have been featured on campus multiple times.
For more information, visit upb.case.edu/concerts/international-night/.