There are myriad ways in which Case Western Reserve University staff members are instrumental in maintaining the university's operations.
Yesterday, at the Staff Awards Brunch, three individuals were honored with the President's Award for Distinguished Service:
Erin Henninger, executive director of Interactive Commons;
Cynthia "Cindy" Hill-Graham, assistant to the associate deans of the School of Law; and
Elisabeth "Liz" Roccoforte, director of the LGBT Center.
"We are fortunate to have such talented, committed, and energetic individuals working with us," President Barbara R. Snyder told the audience at Wednesday's event. "You each help keep Case Western Reserve University among the nation's best research universities."
The award goes to up to three staff members each year "whose outstanding contributions to our campus culture have a transformational effect on university colleagues, students, or visitors with whom they come into contact."
Learn more about the award at case.edu/sac/standing-committees/staff-recognition.
Erin Henninger, executive director of Interactive Commons
Nominated by people from no fewer than eight schools, offices and departments, Erin Henninger ensures that the university's Interactive Commons remains at the forefront of digital innovation in visualization and education. As executive director, she represents the Interactive Commons not just within the university, but also at major global events, including the Consumer Electronics Show and World Economic Forum.
Henninger is instrumental to the success of the Interactive Commons' collaboration with Microsoft HoloLens, acting with "selfless dedication" to advance the work of faculty and students. Her efforts have helped the Interactive Commons' HoloLens initiatives earn recognition such as the Jackson Hole Science Media Award for Immersive and Virtual Reality, which the HoloAnatomy app won over projects by Google and Sir David Attenborough.
In addition to her professional capabilities, Henninger also was noted by a nominator for her trustworthiness and reliability: "Everybody knows that Erin will take care of any problem that confronts her. She'll just figure it out. They trust that when she says she'll do something, she will get it done."
Cynthia "Cindy" Hill-Graham, assistant to the associate deans of the School of Law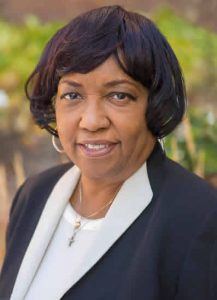 For the last 45 years, Cindy Hill-Graham has been an invaluable part of the university's operations, with colleagues calling her a "rockstar" and "cheerleader" with a "welcoming heart." She has worked in a number of positions, efficiently and effectively assisting leadership of different schools, but always taking extra care to foster rapport with students.
In her current role, Hill-Graham assists numerous faculty members, makes arrangements for colloquium speakers and generates reports for the university's administration. But it's what she does beyond her official job description that really makes her stand out: Hill-Graham often can be found helping students by coordinating housing, purchasing meals and helping to navigate a sometimes stressful academic environment, her nominator said.
This exceptional dedication to student success and happiness is in addition to Hill-Graham's professional excellence. She attends to her myriad responsibilities with "patience," "joy" and "humility." In her tenure at CWRU, she has been critical to the success of 12 academic deans, dozens of high-profile legal professionals and an incalculable number of students.
Elisabeth "Liz" Roccoforte, director of the LGBT Center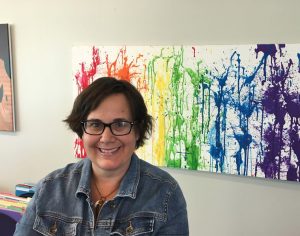 As the founding director of the LGBT Center, Liz Roccoforte has made measurable and palpable changes to the Case Western Reserve University campus, helping shape it to be more diverse, inclusive and enjoyable for the entire community.
Since her start in 2010, Roccoforte has led several key initiatives that, in addition to making Case Western Reserve a more positive environment for all, helped improve the university's Campus Pride Index score, a national measure of campus LGBTQ-friendliness, to 4.5 out of 5. Such initiatives include:
Establishing gender-neutral bathrooms;
Providing Safe Zone training;
Facilitating LGBTQA Research Committees;
Making the Student Information System more gender inclusive; and
Ensuring transgender health care.
Roccoforte's "perseverance" and "unwavering" commitment to improving the experience of LGBTQ individuals, including often-marginalized groups such as non-binary and transgender students as well as LGBTQ people of color, have had a profound effect on the Case Western Reserve campus.