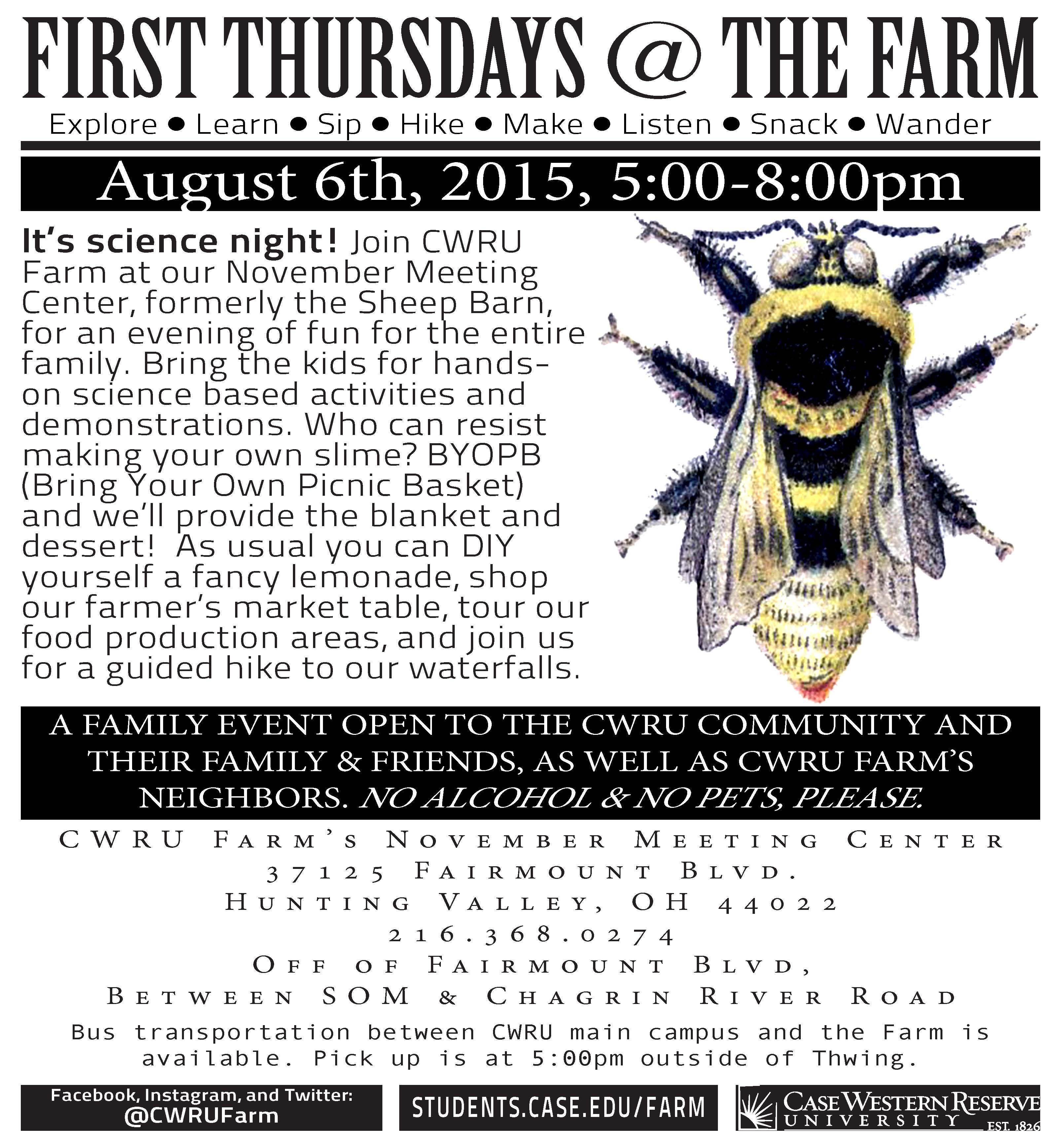 The First Thursdays at the Farm series will continue with "Science Night" on Thursday, Aug. 6, from 5 to 8 p.m. at Squire Valleevue and Valley Ridge Farm's November Meeting Center, formerly the Sheep Barn.
The event will feature demonstrations and hands-on science activities for kids. Attendees are invited to bring a picnic basket, and the farm will provide them with blankets and desserts.
Attendees will also have the opportunity to make their own lemonade, shop the farmers' market, tour food production areas and go on a guided hike of the waterfalls.
Bus transportation between Case Western Reserve's campus and the farm will be available with pickup at 5 p.m. outside of Thwing Center.