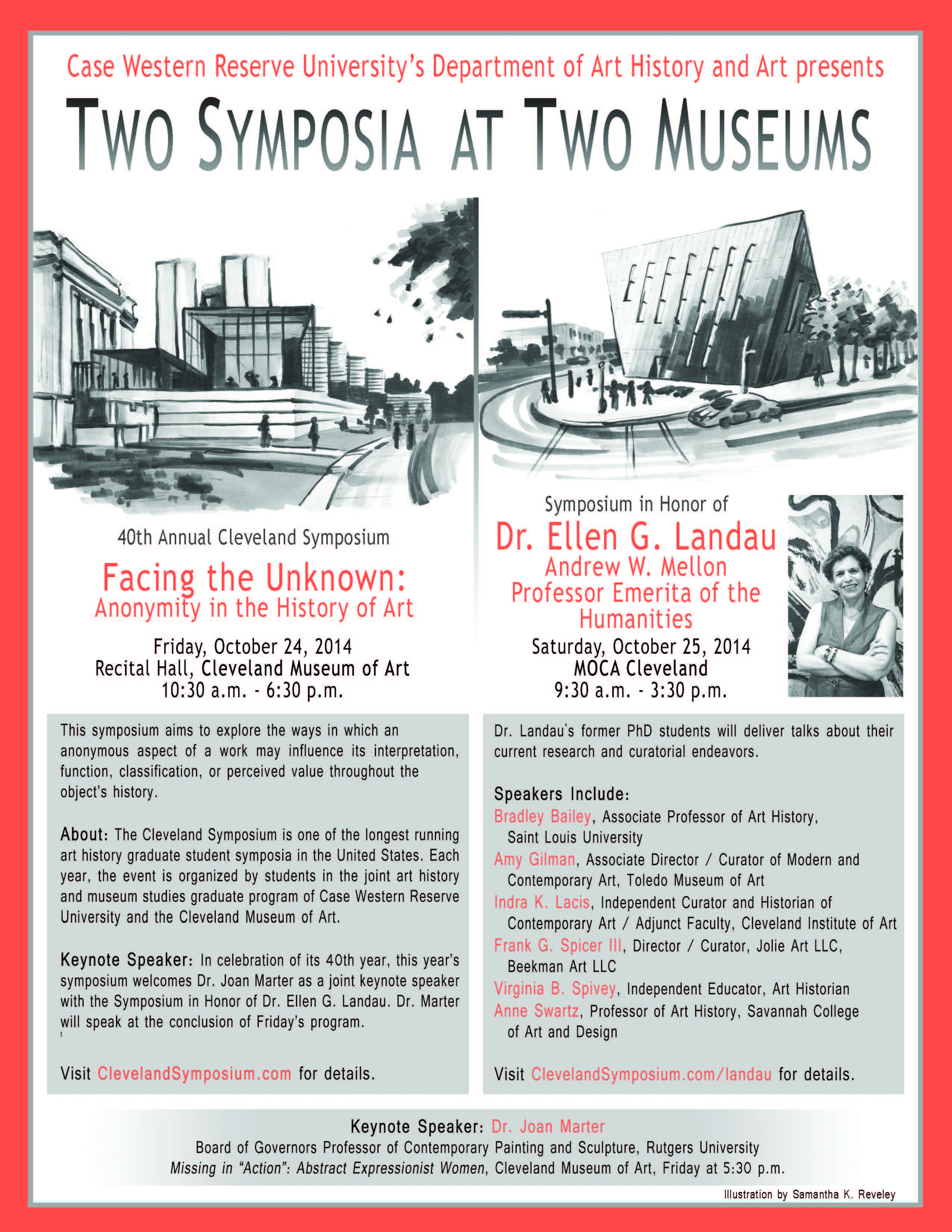 Case Western Reserve University's Department of Art History and Art presents "Two Symposia at Two Museums." 
The 40th Annual Cleveland Symposium will feature the topic "Facing the Unknown: Anonymity in the History of Art" with keynote speaker Joan Marter, the Board of Governors Professor of Contemporary Painting and Sculpture at Rutgers University. The Cleveland Symposium is one of the longest-running art history graduate symposia in the United States. The symposium this year will explore how an anonymous aspect of a work might influence how it is interpreted, classified or perceived.
The symposium is Friday, Oct. 24, from 10:30 a.m. to 6:30 p.m., in the Recital Hall at the Cleveland Museum of Art.
A second symposium honoring Ellen G. Landau, the Andrew W. Mellon Professor Emerita of the Humanities, will feature talks by her former PhD students about their latest research and curatorial accomplishments. The symposium will be held Saturday, Oct. 25, from 9:30 a.m. to 3:30 p.m., at MOCA Cleveland.
More information about the symposia is available at clevelandsymposium.com/ and clevelandsymposium.com/landau.html.