Two Case Western Reserve University researchers have been elected National Academy of Inventors (NAI) Fellows for lifetime achievements and leadership in innovation and scientific discovery.
Case School of Engineering Dean Jeffrey Duerk, the Leonard Case Professor of Engineering, and Francis Papay, a professor of surgery in Cleveland Clinic's Lerner College of Medicine at Case Western Reserve, will be inducted with the 175-member class of 2016 Fellows on April 6 at the John F. Kennedy Presidential Library & Museum in Boston during NAI's annual conference.
NAI Fellows are nominated by their peers for outstanding contributions to innovation in such areas as patents and licensing, innovative discovery and technology, significant impact on society and support and enhancement of innovation.
Previously elected NAI Fellows from Case Western Reserve include Trevor Jones, a lifelong engineering pioneer and dedicated supporter of the university, who was inducted in 2014, and Distinguished University Professor Hunter Peckham, the Donnell Institute Professor of biomedical engineering and orthopedics and founder of the Cleveland Functional Electrical Stimulation Center, inducted in 2013. Robert Miller, former professor of neurosciences and vice president for research at the university, was also inducted in 2013.
Jeffrey Duerk
"To be recognized in the same category as Hunter and Trevor is certainly an honor. I look up to them inspirationally as role models," said Duerk, considered an international leader in biomedical imaging research and innovation—especially Magnetic Resonance Imaging (MRI).
"Being here at Case Western Reserve from the '90s and being able to help expand the MRI research program from initially providing only diagnostic images to now using MRI in image-guided procedures and therapies has been especially gratifying," he said. "The team here at the university was essential to the development of interventional MRI."
Duerk also identified the late Paul Lauterbur, an alum who shared the Nobel Prize in Physiology or Medicine in 2003, as an inspiration, "and through our scientific genealogy has great ties to the MRI program here on campus today," he said. "Paul capitalized on the rigor to, as we say in our tagline, 'think beyond the possible.'"
Dean of the engineering school since 2012 and a Case School of Engineering alumnus, Duerk has been a member of the university faculty since 1988. He has published more than 185 peer-reviewed papers, obtained more than 30 patents (with more than 20 licensed to industry) and secured numerous grants sponsored by the National Institutes of Health and industry. He is also founding director of the Case Center of Imaging Research and founding leader of the Cancer Imaging program in the Case Comprehensive Cancer Center.
In addition, Duerk has advocated for and supported international collaboration in biomedical engineering or imaging research, education and exchange opportunities. For example, he has played a key role in developing several relationships and student-academic programs with institutions in Germany, Malaysia, Thailand, Philippines, China, Brazil, Romania, South Korea and elsewhere.
Francis Papay
Papay, who joined Cleveland Clinic's professional staff in 1992, is chairman of the clinic's Dermatology and Plastic Surgery Institute and serves as section head of Craniofacial Plastic and Reconstructive Surgery.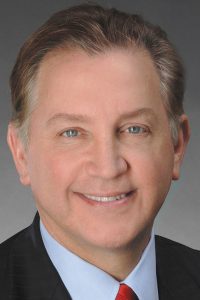 "My election to the NAI is a tremendous honor," he said. "The others who have been elected are very distinguished scientists, including 27 Nobel [Prize] winners. I feel incredibly humbled to be with a group like this."
Papay's imaginative and inventive nature are partly responsible for his rising to such heights in the medical community. He has been an innovator for most of his life and has continued to create throughout his career as a physician.
Papay's early inventions include a technique to neuromodulate the skull to treat migraines. He later began to devise a wound-healing system that can penetrate layers of biofilm to deliver therapeutic agents deep into a non-healing wound. He graduated from treating migraines and healing difficult wounds to performing face and hand transplants.
"Science and innovation are fun for me," said Papay, who has published more than 100 scientific papers, abstracts and book chapters and holds five medical-device patents. "It's my sport. I enjoy the entrepreneurial spirit of it all. It's like an art form. As with art, the more inventing and innovating you do, the better you get at it."
About NAI Fellows
With the election of the 2016 class, there are 757 NAI Fellows, representing 229 research universities and governmental and nonprofit research institutions. The 2016 Fellows are named inventors on 5,437 issued U.S. patents, bringing the collective patents held by all NAI Fellows to more than 26,000.
The roster of NAI Fellows includes 94 presidents and senior leaders of research universities and non-profit research institutes; 376 members of the three branches of the National Academy of Sciences; 28 inductees of the National Inventors Hall of Fame; 45 recipients of the U.S. National Medal of Technology and Innovation and U.S. National Medal of Science; 28 Nobel Laureates, 215 AAAS Fellows; 132 IEEE Fellows; and 116 Fellows of the American Academy of Arts & Sciences, among other awards and distinctions.
The NAI was founded in 2010 to recognize and encourage inventors with patents issued from the U.S. Patent and Trademark Office, enhance the visibility of academic technology and innovation, encourage the disclosure of intellectual property, educate and mentor innovative students and translate the inventions of its members to benefit society.