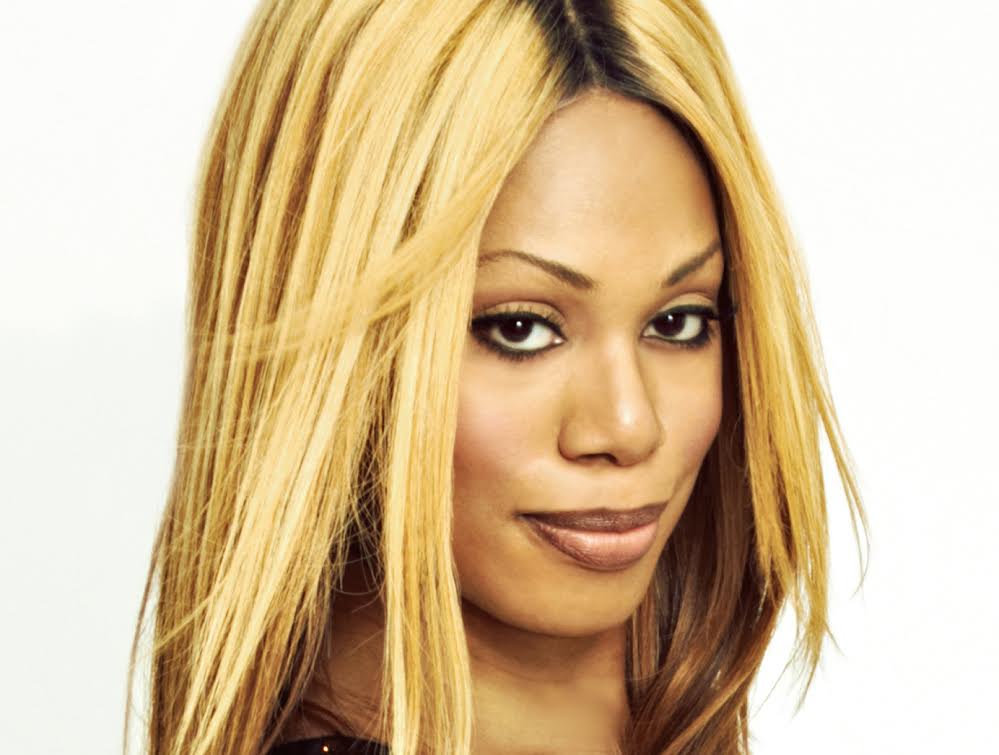 This post has been updated to note that tickets already are sold out.
Laverne Cox, transgender advocate and Emmy nominee for the critically acclaimed Netflix series Orange is the New Black, will present the lecture, "Ain't I a Woman: My Journey to Womanhood," on Thursday, Nov. 6, at the Kelvin and Eleanor Smith Ballroom in Case Western Reserve University's Tinkham Veale University Center.
The lecture and question-and-answer session is at 7 p.m. The event is free and open to the public, but tickets are required. Reserve a ticket.
UPDATE: Tickets are now sold out.
"There are many myths and misperceptions about transgender individuals," said Lynn Singer, deputy provost and vice president for academic affairs. "One of the goals of the Lesbian Gay Bisexual Transgender (LGBT) Center here is to replace misperceptions with knowledge and provide support for our own students, faculty and staff who may be transgender. Laverne Cox is a successful transgender actress who will help achieve that goal."
Case Western Reserve consistently ranks among the nation's most LGBT-friendly campuses, regularly scoring high marks on the LGBT-Friendly Campus Climate Index and in The Advocate's College Guide. In 2013, The Huffington Post ranked the university one of the top 25 LGBT-friendly colleges in the country.
"We are thrilled to bring Laverne Cox to campus for multiple reasons," said Liz Roccoforte, director of Case Western Reserve's LGBT Center. "As a transgender woman of color, her experiences and story address the concepts of diversity and inclusion from an intersectional perspective. We hope that her presence on campus sparks productive dialogue, not only about transgender issues on campus and in the community, but also about issues of equity, inclusion and diversity in a nuanced and complex manner that will continue to help move our campus forward."
An acclaimed writer, producer and transgender advocate, Cox is best known for her portrayal of the incarcerated Sophia Burset, which earned her a 2014 Emmy nomination for Outstanding Guest Actress in a Comedy Series. Orange is the New Black is the story of a woman in her 30s who is sentenced to 15 months in prison for transporting money for her drug-dealing girlfriend.
Cox, who drew critical acclaim in 2012 for her role in the independent feature film Musical Chairs, is the first African-American transgender woman to produce and star in her own television show, VH1's TRANSForm Me. The program was nominated for a GLAAD (formerly the Gay & Lesbian Alliance Against Defamation) media award for Outstanding Reality Program in 2011 and was the first television show to star three transsexual women.
Cox also made television history as the first African-American trans woman to appear on a reality television program, VH1's I Wanna Work for Diddy, in 2008. She accepted the GLAAD media award for Outstanding Reality Program for I Want to Work for Diddy in 2009.
Additionally, Cox has had guest starring roles on NBC's Law and Order and Law and Order: SVU, as well as HBO's Bored to Death.
Cox was named as one of the most influential trans people in America in the inaugural Trans 100 in 2013 and was named one of the top 50 trans icons by The Huffington Post in 2012.
The recipient of the Anti-Violence Project's 2013 Courage Award, Cox continues to lend her voice to the cause of transgender visibility and equality. She travels the country speaking about issues that affect the trans community and is a regular contributor to The Huffington Post.
The lecture is presented by the university's LGBT Center, Flora Stone Mather Center for Women, Interfraternity Congress and Panhellenic Council, Office of Multicultural Affairs, Office of Inclusion, Diversity and Equal Opportunity, and Undergraduate Student Government. The event's corporate sponsor is Skylight Financial Group.