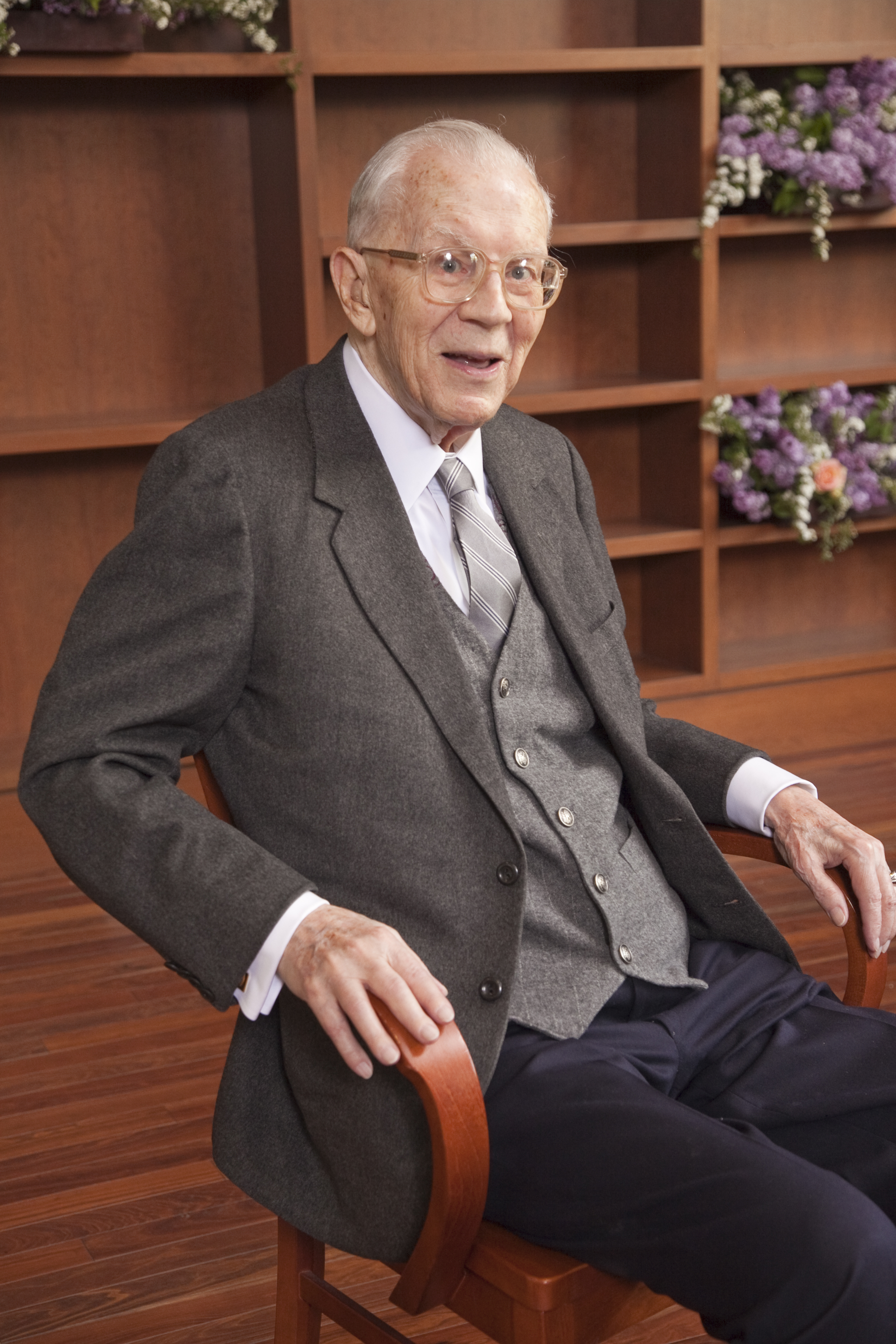 The university community is invited to attend a memorial service at 3 p.m. Friday for Tinkham "Tink" Veale II, a 1937 graduate who passed away last month at the age of 97. An engineering major, Veale achieved great success in manufacturing and later created a model for corporate partnership that by 1996 included 36,000 employees and $10 billion in sales.
Throughout his life, Veale maintained a sense of humble gratitude to his alma mater; in fact, he donated to Case Western Reserve every year after he earned his degree. Over time his commitments grew significantly in size and scope, encompassing support for scholarships, professorships, academic programs and athletics. His generosity allowed the university to enhance dramatically its indoor sports and fitness facility, now known as the Veale Convocation, Recreation and Athletic Center. In 2010 his foundation made a $20 million pledge to enable planning and construction to begin on the Tinkham Veale University Center. Crews began work on the project began this spring, with the 82,000-square-foot building set to open in 2014.
"Tink believed that his own time as a student benefitted him immensely in his career and in life," President Barbara R. Snyder said. "He wanted those who followed him in classrooms and on playing fields to have the most positive experiences possible."
Snyder is among those who will speak at Friday's service. Others scheduled to appear include Ohio Gov. John Kasich and Daniel P. Harrington, President, CEO and Director of HTV Industries, a company that Veale chaired.
The service will take place at 3 p.m. on Friday, Oct. 26, in the Veale Convocation Recreation and Athletic Center's Horsburgh Gym. A reception will follow the service.