March is Employee Appreciation Month. Each week this month, we will put the spotlight on an outstanding staff member who is instrumental in keeping our institution moving forward—even when faced with monumental challenges like those presented by the COVID-19 pandemic. This week the spotlight is on Marcia Elliott, building service group leader in the custodial services department.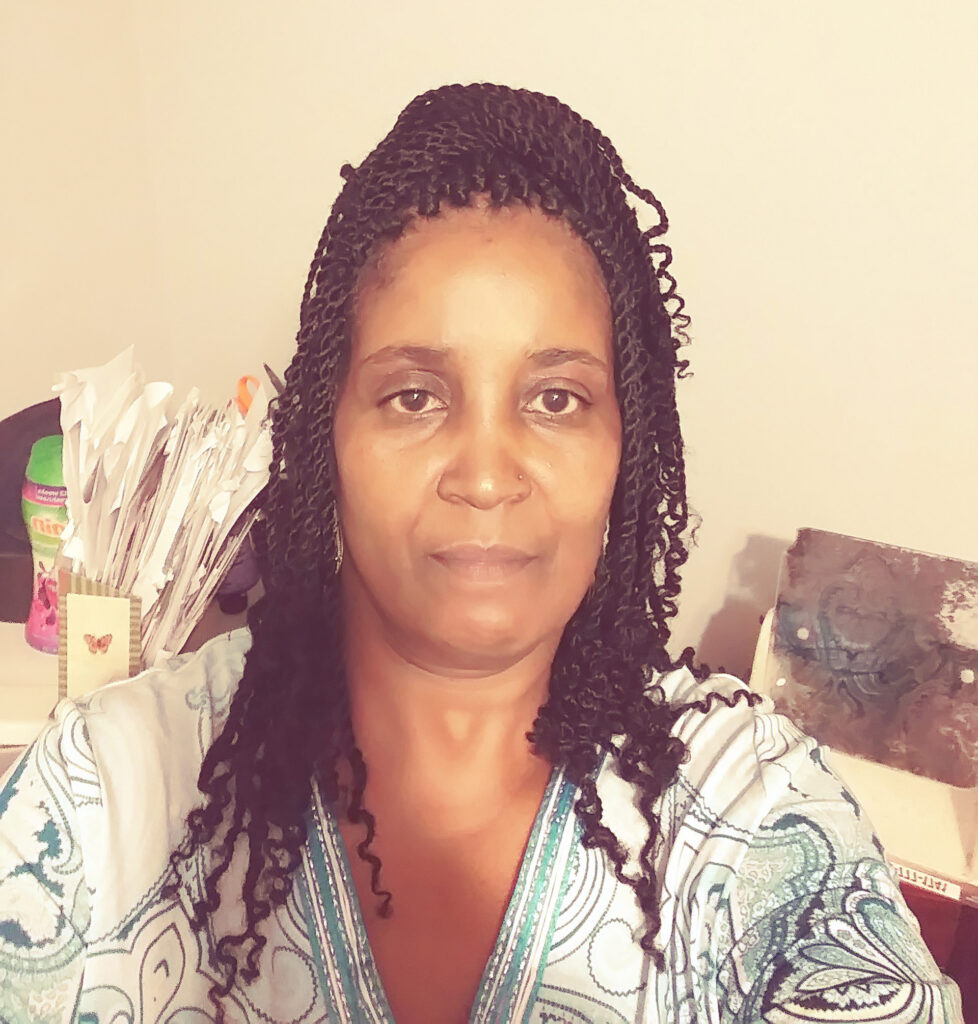 Last spring, most members of the campus community were adjusting to remote work.
But for the hundreds of students, staff and faculty remaining on campus, dedicated key staff members faced a staggering obligation of service and support. While scientists raced to understand COVID-19 and how best to protect people, custodians like our own Marcia Elliott carried out a massive sanitation campaign.
"People would say to me, 'How much cleaning can you do when nobody's there?'" she said. "This is a big university—we had to do deep cleaning and wipe down all of the furniture."
Elliott, a building services group leader, says she and her staff mates have worked non-stop, and it's been hard on her. Aside from asthma flare-ups accompanying her own recovery from coronavirus this past winter, the outgoing people person sorely missed the energy and engagement of a full campus.
"When employees came back, just a few of them, my face lit up, because I had been going from building to building, and no one was there," she said.
Elliott's main duties are to clean restricted office areas in Yost, service restrooms in buildings on the quad, help with floods or biological cleanups, and fill in where needed.
Assistant Director of Academic Custodial Services Fred Peck said: "For the past 16 years that I have worked with her, Marcia [Elliott] is someone in our department I can trust, that whatever is assigned to her, she will always give it one hundred and ten percent and not leave until it is completed."
She's quick to recall the day she started at CWRU—December 11, 2000. And despite many changes over the years, she says, being part of a community of nice people has been a constant. She interacts with employees in every office and enjoys being able to say something positive to them while she works.
While her experiences with COVID-19 have been "no joke," she said, she feels safer now and is excited that she's now eligible to receive a vaccine.
"Trauma in my life never stopped me from smiling," she said.
In addition to raising her two sons, Elliott also cares for her 90-year-old mother and works part-time at University Hospitals' Seidman Cancer Center.
Her favorite parts of being on staff at CWRU are commencement, when students and their families gather to celebrate their tremendous achievements, and seeing weddings that take place in University Circle.
"Marcia is all business while at work but also all smiles," Peck said. "It is a pleasure having her on our team."