Years: Fourth-years
Majors: Biology and sociology (Kiana Loo) and political science and sociology (Vanessa Pilatova)
For fourth-year students Kiana Loo and Vanessa Pilatova, volunteer work and community involvement have been key themes during their time at Case Western Reserve University. In fact, the duo—who live as suitemates on campus—first met as Civic Engagement Scholars and office assistants with the Center for Civic Engagement and Learning.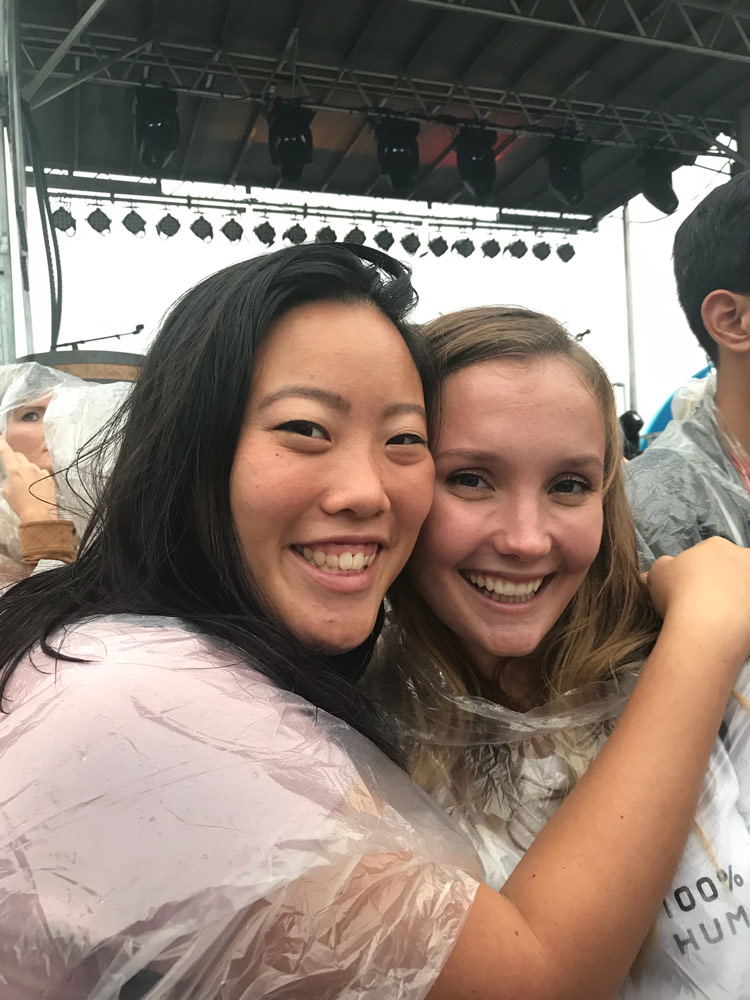 "CCEL has been an important part of my college career because [the staff there] taught me the importance and the best practices of responsible civic engagement," Pilatova remarked. "[The office] has sort of been my second home for the past four years."
Loo agreed, crediting the office's team for expanding her understanding of what civic engagement means and providing her with the opportunities to apply her sense of social responsibility through volunteerism on campus and beyond.
It's through CCEL that the suitemates got involved with political activism, volunteering together this fall to work the polls during the November 2020 election.
"Working at the polls was honestly one of the best experiences I've had with the Cleveland community," Loo said. "I think in a time of such uncertainty and craziness, seeing the way that people came together to not only vote but help others vote was really inspirational. It was a hopeful reminder of the power of solidarity, community, and democracy."
But Loo's and Pilatova's volunteer efforts aren't limited to politics.
A native of Hawaii, Loo became involved as a first-year community representative in the Residence Hall Association (RHA) before transitioning to become a resident assistant the following year. She wanted to re-create the close-knit neighborhood she grew up in to help comfort students who were facing the anxieties of moving away from home. Apart from her work in residence life, Loo has also served as a camp counselor with Camp Kesem and was a part of CWRU's Club Soccer team.
Meanwhile, Pilatova joined the CCEL Executive Council during her sophomore year, and played in the on-campus Ultimate Frisbee Club during her first three years at CWRU. Last year, Pilatova also volunteered with the nonprofit organization Learning Enterprises, through which she traveled abroad to Mauritius and taught English to local children.
"I really enjoy learning about different communities, cultures and traditions—which is why I love traveling so much," she explained.
Loo shares a similar desire for exploring the globe, having studied abroad earlier this year at Maastricht University in the Netherlands.
"Though I was only there for two months, I was able to meet individuals with whom I have formed lifelong memories. It was unlike any opportunity I have ever had, and I can't wait for the day that it is safe enough for me to return!"
Whether it's on their own or together with other students in CCEL, both Loo and Pilatova's volunteerism has enhanced their experiences at CWRU. In the near future, they both plan to remain active in their communities after graduation.