Editor's note: This article has been updated to reflect a new air time.
Tune into WCPN 90.3 FM Monday, Sept. 17, from 9 to 10 p.m. to hear School of Law Co-Dean Michael Scharf on the next installment of "Talking Foreign Policy."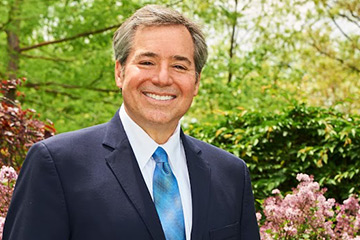 "Talking Foreign Policy" is produced by Case Western Reserve University in partnership with WCPN 90.3 ideastream.
Hosted by Dean Scharf, the program brings together legal experts to speak about pressing foreign policy issues.
On Monday's broadcast, Scharf will discuss the topic "Responding to Rogue States" with four panelists, who are experts on peace negotiations, national security, human rights and war crimes.