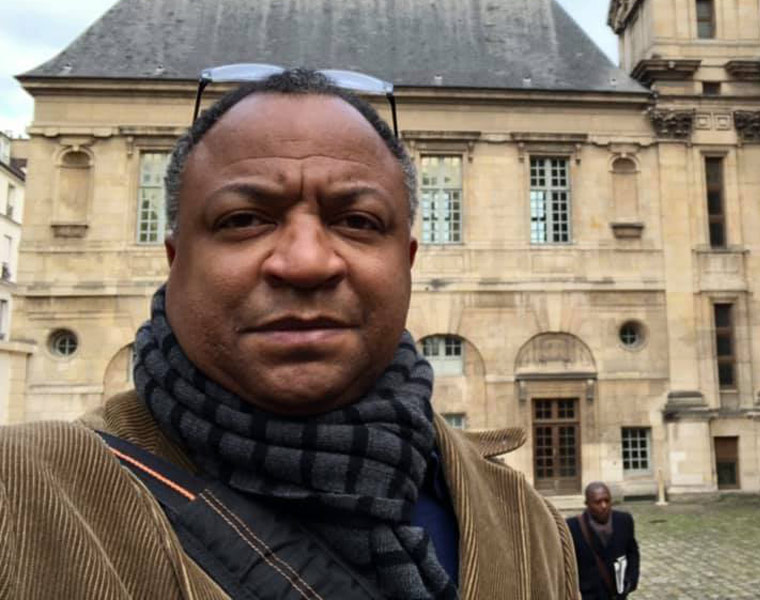 Craig Lanier Allen, the postdoctoral fellow in African American history in the Department of History, has received an inaugural Emerging Voices Fellowship from the American Council of Learned Societies (ACLS). Allen is a historian of the United States in the 20th century, focusing on foreign relations, comparative urban history and theory, and American literature. This fall, he is teaching an undergraduate course at Case Western Reserve, HSTY 267: Black Paris: African Americans in the City of Lights.
ACLS created the Emerging Voices Fellowship program to support early career scholars whose voices, perspectives and broad visions will strengthen institutions of higher education and humanistic disciplines in the years to come.
The one-year fellowship will take Allen to New York University (NYU), where he will become an assistant professor of history and French studies and assistant director of the Public Humanities Initiative in Doctoral Education.
Allen also will continue to work on his book project, The Café Tournon: Exile, Resistance and Surveillance on the Left Bank. It tells the story of a small Parisian café through the lens of its historical significance as a lieu de mémoire (site of memory), and its centrality as a place of interwar exile in Paris, wartime resistance under German occupation, and site of Cold War surveillance by American intelligence agencies.
The Café Tournon was home to two important communities of exiled writers of the 20th century, Allen said. Joseph Roth and his cohort of Jewish interwar Austrian and German exiles sought refuge there from Hitler's march across Eastern Europe. After World War II, the cafe served as an important meeting place for exiled Black American writers, including Richard Wright, James Baldwin and Chester Himes; and the founders of the Paris Review literary magazine.
"The ACLS fellowship will allow me to expand upon the very solid foundation that my invaluable time here as the postdoctoral fellow in African American history has afforded me. For this singular fact, I am eternally grateful," Allen said.
"Postdoctoral fellowships are intended as launching pads of sorts. As such, I will proudly wear the imprimatur of Cleveland and her great Case Western Reserve University wherever I go. Allez Spartans!"