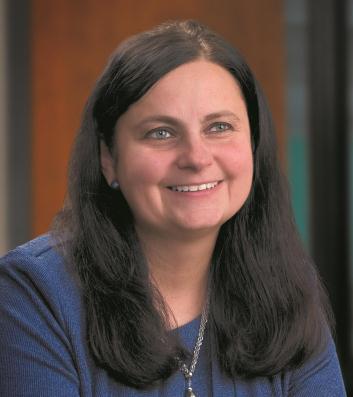 Jaclene Zauszniewski, the Kate Hanna Harvey Professor in Community Health Nursing and one of Case Western Reserve University's 2020 Faculty Distinguished Research Award winners, and her research team received $2.6 million to study stress management in caregivers of people with dementia.
The R01 grant from the National Institutes of Health's National Institute of Nursing Research, "Self-Management Interventions: Considering Needs and Preferences of Dementia Caregivers," totals $2,651,767 and continues through January 2024.
The grant builds off Zauszniewski's 30-year career at Frances Payne Bolton School of Nursing, establishing her as a pioneering researcher in psychiatric-mental health nursing and an internationally recognized authority on resourcefulness research and self-management interventions.
"Given the lengthy downward progression of dementia, caregivers are faced with a long-term commitment to providing care during which they experience seeing a family member transition from independence and self-sufficiency to complete dependency on others in order to have their basic needs met," she said.
The study views the act of caring for one with dementia as a career for which the caregiver has not been prepared. In dementia care, Zauszniewski said, there are three discernable milestones, which may or may happen for all caregivers of persons with dementia.
"These milestones are points of transition during which the stress level of dementia caregivers may peak," she said. "These transitions include becoming a caregiver for a person with dementia in the home, becoming a care partner with a care facility when unable to care for the person in the home and becoming a caretaker when the care recipient dies."
Zauszniewski, who most recently wrapped a research study on caregivers of patients with bipolar disorder, said the study was originally designed to test different methods for stress reduction in one-on-one meetings. The COVID-19 pandemic necessitated restructuring.
"We redesigned the study to use online data collection and provide the stress-reducing method using available technology," she said. "For those without Internet or computer access, we will conduct the study by phone or loan them a tablet."
Since joining the Case Western Reserve faculty in 1992, Zauszniewski has been the principal investigator on 22 research grants and co-investigator on 14 and has led 24 education and training grants for a total funding of nearly $30 million over her career.
"Our goal is to provide supportive intervention for those caring for someone with dementia, particularly during these transitional periods of caregiving for persons with dementia," Zauszniewski said.