In a free Think Forum event, Pulitzer Prize-winning playwright Tony Kushner and This American Life contributor Sarah Vowell will discuss the life and thinking of Honest Abe—and its meaning in contemporary politics
As Tony Kushner watched the 2008 presidential election returns roll in, he was writing the screenplay for Lincoln, the 2012 Oscar-winning film directed by Steven Spielberg.
"My version of Abraham Lincoln, and that of Spielberg and (lead actor) Daniel Day Lewis, were influenced by ways we were aware of, and not, by the historic moment of President Obama's election," Kushner said in a recent phone interview. "Artists are always influenced by their particular political and historical moment.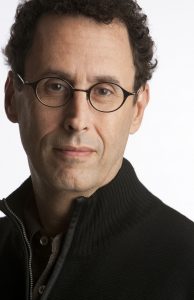 "The election of Donald Trump will certainly be no exception," said Kushner, who has won a Pulitzer Prize, two Tony Awards and an Emmy Award, in addition to receiving a National Medal of Arts in 2013.
On Tuesday, Nov. 29, at 6 p.m., Kushner and author and This American Life contributor Sarah Vowell will be interviewed on stage about the life of Lincoln and his relevance in the context of current events at the next Think Forum at the university's Milton and Tamar Maltz Performing Arts Center at Temple-Tifereth Israel.
"I suppose if someone wanted to hear about Lincoln, but not from the usual academic suspects, one could do worse than the Lincoln screenwriter and me," joked Vowell, who has written often about Lincoln, most notably in Assassination Vacation, which chronicles the sites where Lincoln and fellow Presidents William McKinley and Northeast Ohio native James Garfield were murdered.
Tickets are free but reservations for the event have reached capacity. Guests without tickets may arrive Tuesday night to join a standby line. Standby guests will be admitted based on available seats beginning at 5:45 p.m. Standby admission is not guaranteed.
What's past is prologue (until it's not)
While both Kushner and Vowell are students of the past—especially the history of American democracy—they are hard-pressed to find a parallel to the political moment that resulted in Trump's election.
"We are in uncharted territory," Kushner said. "There has never been anyone as much of an unknown quantity to enter the office of presidency."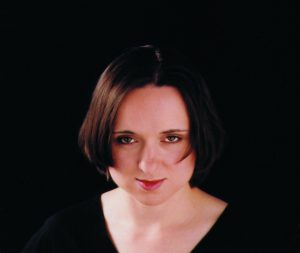 Vowell describes Lincoln as a self-made man who started out as a laborer, spending every spare moment he could reading and learning—a background that informed his compassion and practical mind. He denounced mob rule and encouraged a devotion to the Constitution as a form of civil religion.
"[Lincoln] predicted that if the U.S. government were to crumble, it would not be the work of enemies foreign, but rather enemies domestic," Vowell wrote in an email interview. "He imagined some charismatic strong man whipping the people into some hot-headed unconstitutional frenzy. He warned that the only way to stave off such an ambitious demagogue is if the people keep cool heads and nurture a love of law and reason."
Though this is their first time presenting on stage together, Vowell and Kushner have collaborated before: He voiced the role of John Humphrey Noyes—a radical philosopher who founded the utopian community where Garfield's assassin spent time—in the audio version of Assassination Vacation.
Vowell visited Northeast Ohio while researching the book, including Garfield's memorial and tomb at nearby Lakeview Cemetery, his farm in Mentor and the McKinley Memorial in Canton (which, she notes, is the only memorial to a martyred president selling souvenir yoyo's).
"Our duty now is to interrogate American history—there's immediate value to understanding the past to prepare for the road ahead," said Kushner. "Luckily, there is great political genius enshrined in our Constitution that is designed to keep our democracy functioning."
For more on the life and works of Kushner and Vowell, view the resource guide prepared by Case Western Reserve's Kelvin Smith Library.
The Illusion
In the spring, the Department of Theater will stage The Illusion, a play adapted by Kushner from an original script by Pierre Corneille. Directed by Jeffrey Ullom, the production will run Feb. 24 and 25 and March 3 and 4 at 7:30 p.m., and Feb. 26 and March 5 at 3 p.m. in Eldred Theater on campus.
This article was originally published Nov. 22.