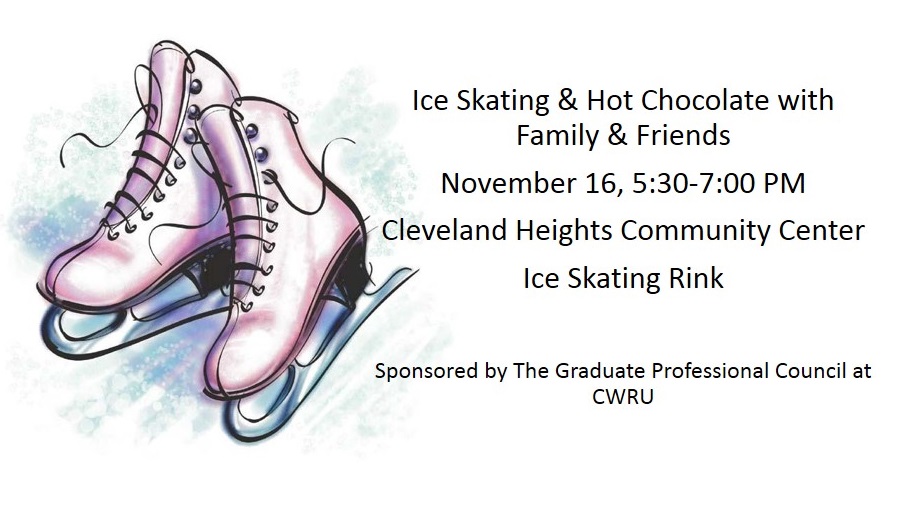 The Graduate Professional Council will sponsor a family-friendly ice skating event at the Cleveland Heights Ice Rink.
The event, featuring skating and hot chocolate, will be held Sunday, Nov. 16, from 5:30 to 7 p.m. in the Cleveland Heights Community Center.
Tickets for the event are now available at case.universitytickets.com/.