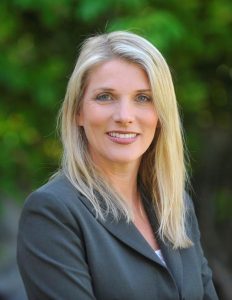 Note: This event has been postponed. A new date will be announced as soon as more information is available.
The Case Western Reserve University community is invited to attend the spring 2016 Ford Distinguished Lecture, featuring Carla Mann Woods, CEO of Mann Healthcare Partners.
She will present "Commercializing Medical Innovation: the Challenges and Opportunities" Wednesday, March 2, at 4:30 p.m. in the Wolstein Research Building auditorium.
Woods has been developing and marketing medical devices for more than 20 years. She began her career at Pacesetter Systems, where she planned new technology applications and product needs for pacemakers. She joined Advanced Bionics, a neuromodulation company eventually acquired by Boston Scientific. During her tenure at Advanced Bionics/Boston Scientific, she led the business development, product development and marketing for products including the Precision Spinal Cord Stimulator, the BION microstimulator, implantable infusion pumps and cochlear implants. For these products she holds more than 40 U.S. patents and was the shareholder representative in the Boston Scientific acquisition.
In 2007, she became the vice president of program development and strategic planning for the Alfred Mann Foundation for Biomedical Engineering.
This free public event is part of the Allen and Constance Ford Distinguished Lecture Series in partnership with the Department of Biomedical Engineering.
Registration is available online.