Lecture series features founder of 'me too.' movement, leading authority on Russian-U.S. relations, morality researcher and Pulitzer Prize-winning Vietnam War scholar
From the national movement to support survivors of sexual assault to what Russia really wants from the United States, to broad concerns of education and the stories of Vietnam War refugees, Case Western Reserve University's Think Forum lecture series for 2018-19 cuts a wide swath of social and political issues, offering insight and perspective from prominent national experts, leading academics and prize-winning authors.
Think Forum, presented annually by Case Western Reserve, allows the campus community and Greater Cleveland residents to engage with prominent academic leaders and international experts; each presentation allows for a lively question-and-answer session with the audience.
The series returns this season to Silver Hall in the Milton and Tamar Maltz Performing Arts Center at The Temple-Tifereth Israel (1855 Ansel Road, Cleveland), an iconic cultural center on the Case Western Reserve campus in University Circle. All lectures are free and begin at 6 p.m.
Reserve general-admission tickets by contacting the Maltz Performing Arts Center Box Office at case.edu/events/thinkforum.
The Think Forum lineup features:
Jonathan Haidt, Thursday, Sept. 20: "The Three Worst Ideas in the World, and How They Shape American Education"
Jonathan Haidt is a social psychologist at New York University's Stern School of Business. Haidt's research examines the intuitive foundations of morality, and how morality varies across cultures—including the cultures of American progressives, conservatives and libertarians.
Haidt is the author of The Happiness Hypothesis and The New York Times best-seller The Righteous Mind: Why Good People are Divided by Politics and Religion. His next book, due in September and co-authored by Greg Lukianoff, is The Coddling of the American Mind: How Good Intentions and Bad Ideas are Setting Up a Generation for Failure.
At NYU-Stern, he is applying his research on moral psychology to business ethics, asking how companies can structure and run themselves in ways that will be resistant to ethical failures. He  also co-founded HeterodoxAcademy.org, a collaboration among nearly 2,000 professors working to increase viewpoint diversity and freedom of inquiry in universities.
Haidt's lecture is sponsored by the Center for Business Law and Regulation at the Case Western Reserve School of Law, and by the Office for Inclusion, Diversity and Equal Opportunity and the Office of Student Affairs. The event is presented with community partner, the City Club of Cleveland.
Tarana Burke, Tuesday, Oct. 16: "'me too.' An Evening with Tarana Burke"
Founder of the seismic 'me too.' movement, Tarana Burke shares a powerful message of unity, empathy and outreach in support of survivors of sexual trauma. The 'me too.' movement inspires solidarity, amplifies the voices of thousands of victims of sexual abuse and puts the focus back on survivors.
A sexual assault survivor herself, Burke works under the banner of the 'me too.' movement to assist other survivors and those who work to end sexual violence. In her upcoming book, Where the Light Enters, she discusses the importance of the movement as well as her personal journey. A veteran of social justice work, Burke is senior director of programs at Brooklyn, New York-based Girls for Gender Equity.
Burke's talk is presented with support from the university's Flora Stone Mather Center for Women and community partner, Planned Parenthood of Greater Ohio.
Julia Ioffe, Tuesday, March 5: "What Russia Wants (and What It Means for America)"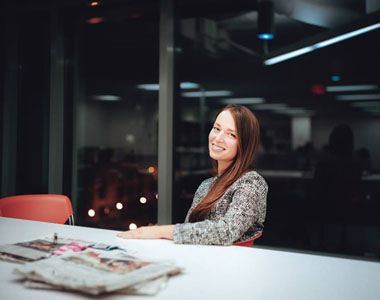 Julia Ioffe, a contributing writer at The Atlantic and a former Russian correspondent for The New Yorker, is a leading authority on Russian-U.S. relations. Born in Moscow, Ioffe's family moved to America when she was 7 years old.
Ioffe conveys Russian-American relations from both sides with clarity and insight, providing colorful, character-rich discussions of Russia's socio-political structure, its tempestuous historical relationship with America and how Russia will affect U.S. politics and policy.
What does Russia really want? American speculation on Russia's actions—what it has or hasn't done, what it might do—is a major political topic; the guesswork is deafening. Is Russia as cohesive a force as we think? To what degree have their threats to U.S. democracy been successful?
Ioffe, author of the illuminating Atlantic cover story "What Putin Really Wants," and the forthcoming book Russia Girl, has emerged as the premier voice to access Russia's intentions and what they mean for America.
Her talk is presented with community partner, the Cleveland Council on World Affairs.
Viet Thanh Nguyen, Thursday, April 11: "Refugee Stories and American Greatness"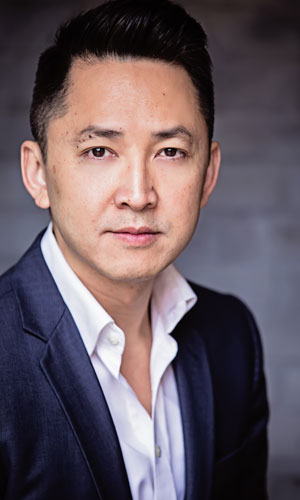 A literary scholar, writer and professor at the University of Southern California, Viet Thanh Nguyen explores how depictions of the Vietnam War—and the refugees it displaced—often fail to capture the full humanity and inhumanity as well as the sacrifices and savagery of participants on both sides of the conflict.
His best-selling novel, The Sympathizer, won the Pulitzer Prize for Fiction. With his collection of short stories, The Refugees, Nguyen continues his exploration of the tensions, traumas and conflicting loyalties that endure far beyond a war's end.
His discussion is presented as the 2019 F. Joseph Callahan Distinguished Lecture, with community partners, The Refugee Response and MotivAsians.
---
For more information, contact Bill Lubinger at william.lubinger@case.edu.