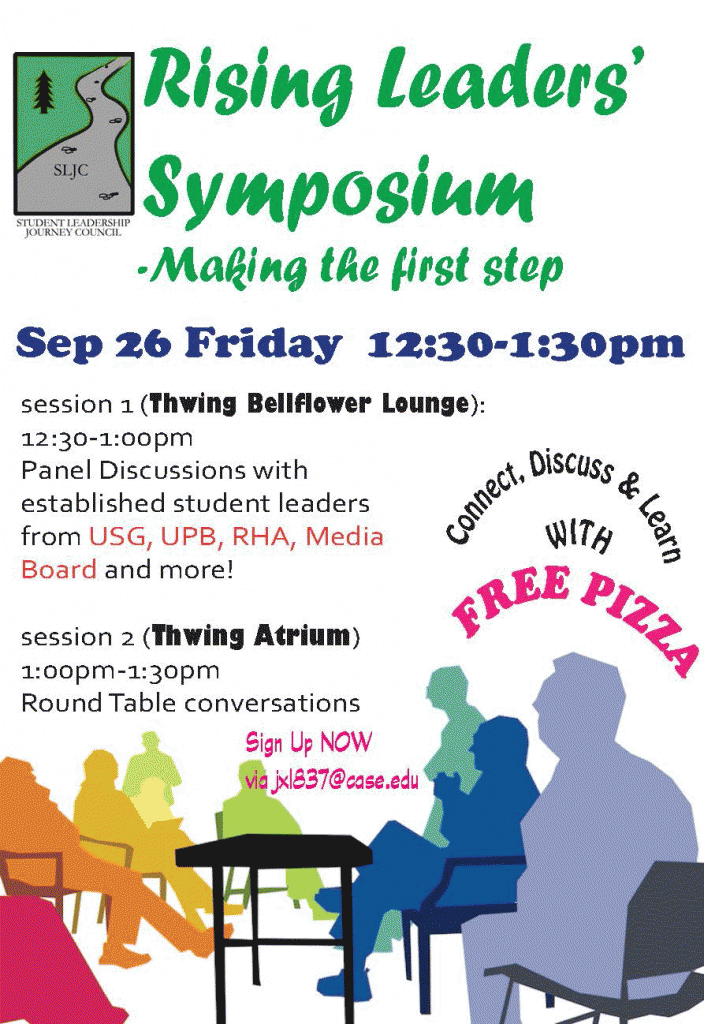 Students interested in growing their leadership skills are invited to attend "Rising Leaders Symposium: Making the First Step," a casual panel discussion with established leaders from University Student Government, Residence Hall Association, University Program Board, University Media Board and more.
The event will take place 12:30-1:30 p.m. on Sept. 26 in the Bellflower Lounge of Thwing Center. The panel will take place from 12:30 to 1 p.m., followed by a roundtable conversation and networking from 1 to 1:30 p.m.
Free pizza will be provided at the event.