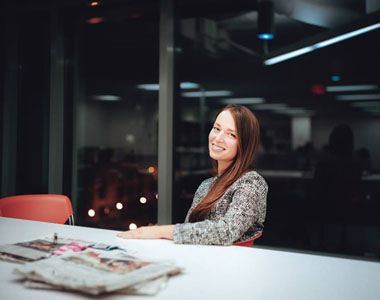 Students are invited to participate in an intimate conversation with the next Think Forum speaker, Julia Ioffe, a journalist and leading authority on Russian-U.S. relations.
Ioffe is a contributing writer at The Atlantic and a former Russian correspondent for The New Yorker. Her area of expertise, built on years of in-depth reporting in Russia for publications that include The New Republic, acknowledges Russia's threat against American democracy.
The conversation will be held Tuesday, March 5, from 3 to 4 p.m. in Clark Hall, Room 206. Any student interested in the intersection of international relations, journalism, public policy, history, law and current affairs is welcome to join. The conversation will be directed by student questions.
Register through the University Events CampusGroups page.
Later that day, at 6 p.m., Ioffe will give a free public lecture at the Milton and Tamar Maltz Center for the Performing Arts at the Temple – Tiferefth Israel. For tickets, visit the Think Forum website.