School of Medicine awarded $2.3 million to study epidemiology, transmission and immunology of COVID-19 in long-term care facilities
Almost from the moment COVID-19 reached this nation's shores, nursing homes have experienced some of its most devastating effects.
Within a few months, federal officials reported that one of every five nursing homes had experienced a death from the novel coronavirus. Not long after, several media outlets published independent analysis finding that an estimated 40% of the fatalities related to COVID-19 took place in nursing homes.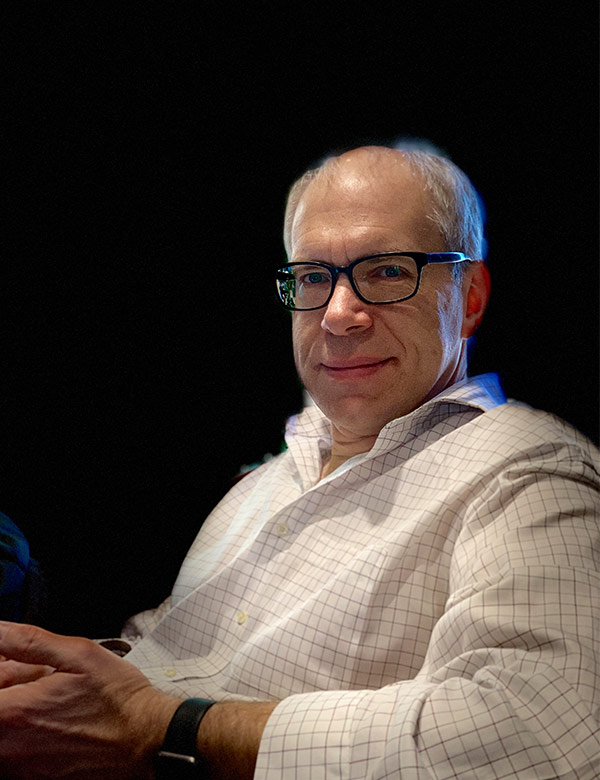 Rather than surrender to the terrifying trend, Case Western Reserve researchers saw an opportunity to help. If they could understand more about how nursing home infections spread—and even be able to identify its presence earlier—thousands of families might be spared painful losses. More, stemming nursing home infections could in turn reduce COVID-19's spread in communities across the country.
Thanks to a $2.3 million National Institutes of Health (NIH) grant, they are going to try.
"We'll be looking at the magnitude of the problem and how long-term care residents transmit and cope with the disease," said David Canaday, a professor from the Division of Infectious Disease at the university's School of Medicine. "If we can better understand how to minimize spread in these facilities, we may also be able to optimize interventions."
The disease caused by the coronavirus is known to be particularly lethal to older adults and those with underlying conditions. According to the Centers for Disease Control (CDC), there are more than 15,000 nursing homes in the U.S. providing housing to over 1.4 million individuals.
Tens of thousands in nursing homes have died during the pandemic from COVID-19.
"One of the greatest challenges in an infectious disease outbreak is determining which patients are at risk for severe forms of illness and require additional care or hospitalization in another facility," said Mark Cameron, associate professor from the medical school's Department of Population and Quantitative Health Sciences. "This is especially important with COVID-19, where the elderly and those with co-occurring diseases need more immediate and personalized treatment."
Joining Cameron and Canaday in the study is Stefan Gravenstein, a professor of medicine at Brown University.
Their research has three key areas of focus:
Epidemiology—to determine the number of long-term care residents with asymptomatic, and symptomatic COVID-19 and the clinical outcomes of their infection.
Transmission—to assess how far and how often SARS-CoV-2 is transmitted after an incident is identified in a long-term care setting. "The early identification of those patients needing further admission to the ICU is crucial to increase their chances of survival," Canaday said.
Immunity and biomarkers—to use a systems biology approach to characterize and follow the new coronavirus and its impact on patients' immune systems. "In other words, we want to study the illness in an unbiassed fashion, considering patients on a 'whole' level, and to look for treatments that are specific to those with similar forms of COVID-19," Cameron said.
As the COVID-19 pandemic continues, there are many millions more within the U.S. who are at similar risk but live in assisted living or at home in contact with their families or care providers.
"It's absolutely critical to understand our vulnerabilities and develop new therapeutic strategies for our communities under care," Canaday said.
Cameron added that this population "will remain most at-risk if we continue to see surges this fall, or before a vaccine comes to market."
---
For more information, contact Colin McEwen at Colin.McEwen@case.edu.