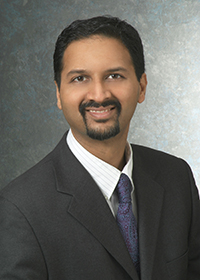 The Society of Photo-Optical Instrumentation Engineers appointed Anant Madabhushi, associate professor of biomedical engineering, associate editor for the soon-to-be-launched Journal on Medical Imaging.
The Journal on Medical Imaging will publish high-quality peer-reviewed papers on fundamental and translational research and applications focused on photonics in medical imaging.
The journal initially will include topics on imaging physics, tomographic reconstruction algorithms, image processing, computer-aided diagnosis, visualization and modeling, image perception and observer performance, technology assessment, ultrasonic imaging, image-guided procedures and digital pathology.