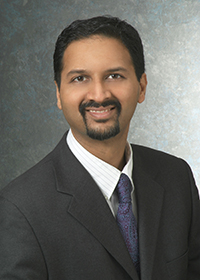 Anant Madabhushi, professor of biomedical engineering and a member of the Case Comprehensive Cancer Center, was awarded U.S. patent 8,774,479, titled "System and method for automated segmentation, characterization and classification of possibly malignant lesions and stratification of malignant tumors."
The invention relates to a method and software for segmentation and classification of tumors automatically identified on radiologic imaging. The methodology involves computerized extraction of features on imaging that can characterize the risk and malignancy of the lesion.
Co-inventors include Shannon Agner, of Washington University in St. Louis, and Mark Rosen, of the University of Pennsylvania.