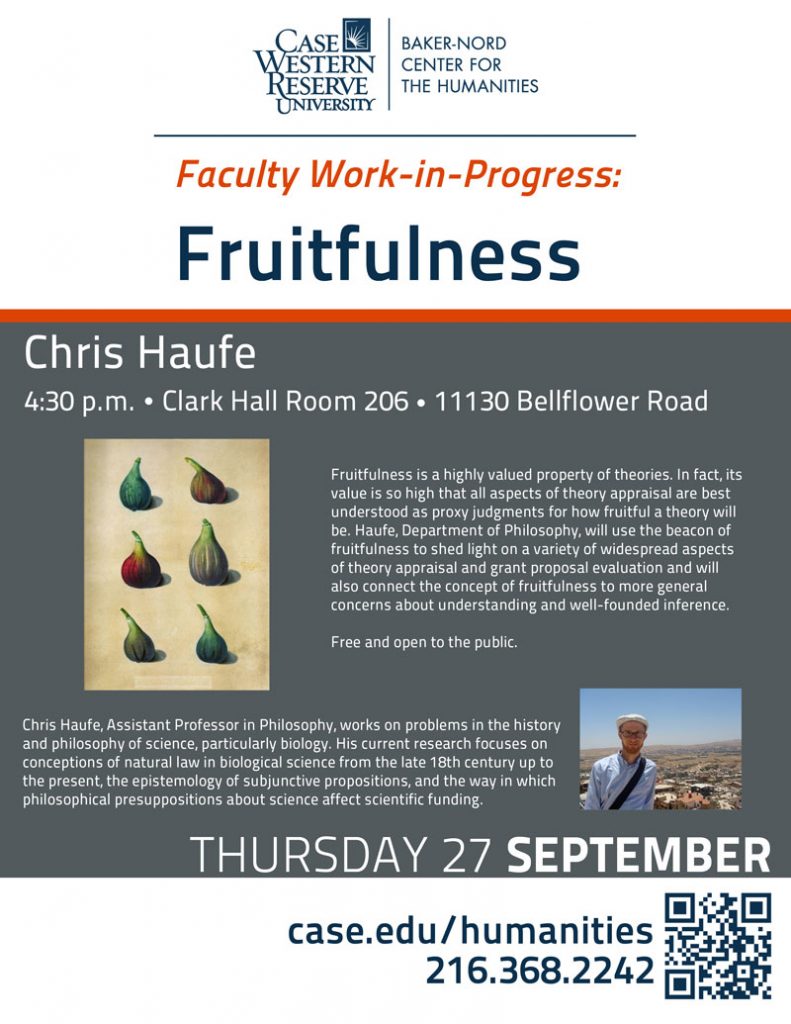 The Baker-Nord Center for the Humanities will continue its Faculty Work-in-Progress series Sept. 27 with a talk on "Fruitfulness" by Chris Haufe. Haufe, an assistant professor of philosophy, works on problems in the history and philosophy of science, particularly biology.
In his talk, he'll discuss fruitfulness, a highly valued property of theories. He will use fruitfulness to shed light on a variety of aspects of theory appraisal and grant proposal evaluation and connect the concept of fruitfulness to more general concerns about understanding and well-founded inference.
The talk will begin at 4:30 p.m. in Clark Hall 206. A reception will begin at 4:15 p.m.