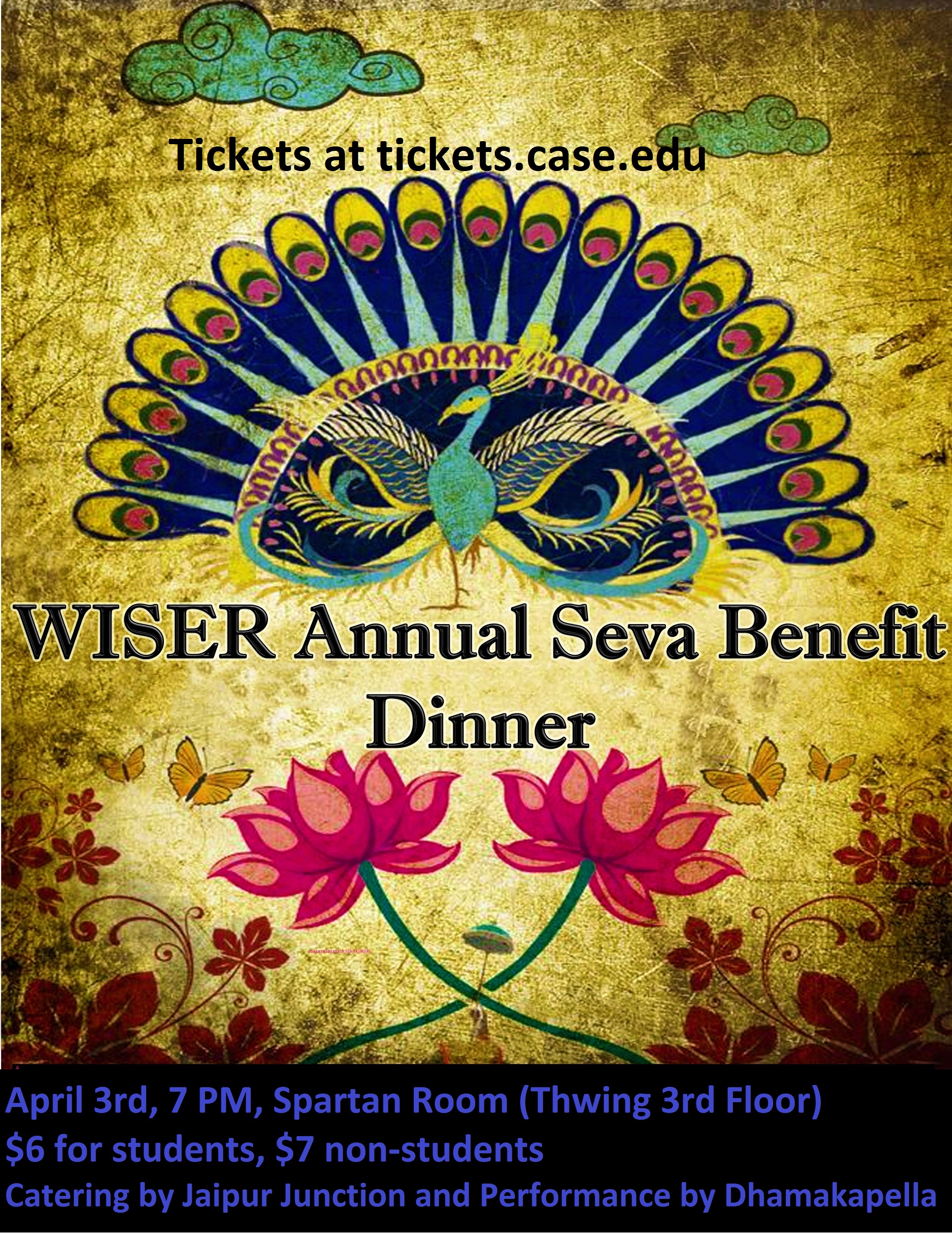 WISER, the Women in Science and Engineering Roundtable, will host its annual fundraiser dinner April 3. The event will benefit the organization's adopted public school in Bangalore, India, through the nonprofit organization Soujanya Sevashrama (SEVA) and its international outreach program, "Nurture a School Annually."
The dinner will be from 7 to 9:30 p.m. in the Thwing Center Spartan Room. Admission is $6 for students and $7 for faculty and staff.
Jaipur Junction will cater the dinner, which will feature performances by Dhamakapella and talks by Rekha Srinivasan (WISER faculty adviser) and Marilyn McHugh (co-founder of the Hummingbird Project).
To learn more about the SEVA international outreach initiative, contact Megan Milne at megan.milne@case.edu.