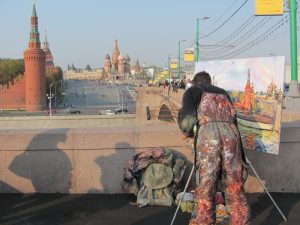 The Office of Education Abroad will hold its photo contest again this year, welcoming students to submit up to three photos of their study abroad experience.
To be eligible for the contest, students must have returned from the study abroad program between April 1, 2012, and April 1, 2013—meaning spring, summer and fall 2012 students; winter break 2012-13 students; and spring break 2013 students are eligible.
This year, there will be a categories competition within the contest. In addition to prizes for first, second and third place, there will be prizes given to the best picture of school spirit (anyone wearing Case Western Reserve University clothing, holding a banner, etc.) and the best picture with "Flat Spartie the Travelling Spartan." There also will be a Facebook contest. The prizes are as follows:
First Overall: $100
Second Overall: $50
Third Overall: $25
School Spirit: $50 gift certificate to the university bookstore
Flat Spartie: $50 gift certificate
Facebook: $50 gift certificate
To enter, visit the photo contest webpage to view the full list of rules and requirements. Then, email pictures to abroadphotos@case.edu, along with the updated 2013 entry form.  Any photos received without an entry form will be ineligible.
The deadline for submissions is March 22 at 5 p.m. Any entries received after that date and time will not be eligible.
Any questions can be directed to abroadphotos@case.edu.