Nearly 400 students from Cleveland-area public schools will receive free oral exams and other dental care from faculty and students at the Case Western Reserve School of Dental Medicine on Feb. 3 as part of the 15th annual national Give Kids a Smile Day.
All children will receive examinations, cleanings and X-rays, while those with complete sets of permanent teeth will be provided sealants, which help prevent cavities. Patients with major issues will be treated on-site during the event or scheduled to return to the dental school's clinic.
"Some kids have maybe never seen a dentist, so this is a chance to make a real difference in their lives," said Ronald Occhionero, associate dean for administration at the dental school. "By educating, treating, screening and sending them home with a goody bag, we hope to start the practice of positive oral care habits.
"Plus, it's always a lot of fun for everyone involved," he added. The tooth fairy, mascots from local sports teams and a magician will be on hand to entertain.
The Case Western Reserve event is co-organized by the Greater Cleveland Dental Society and coincides with the start of Children's Dental Health Month, which was created by Cleveland dentists in 1941 and has evolved into a national tradition.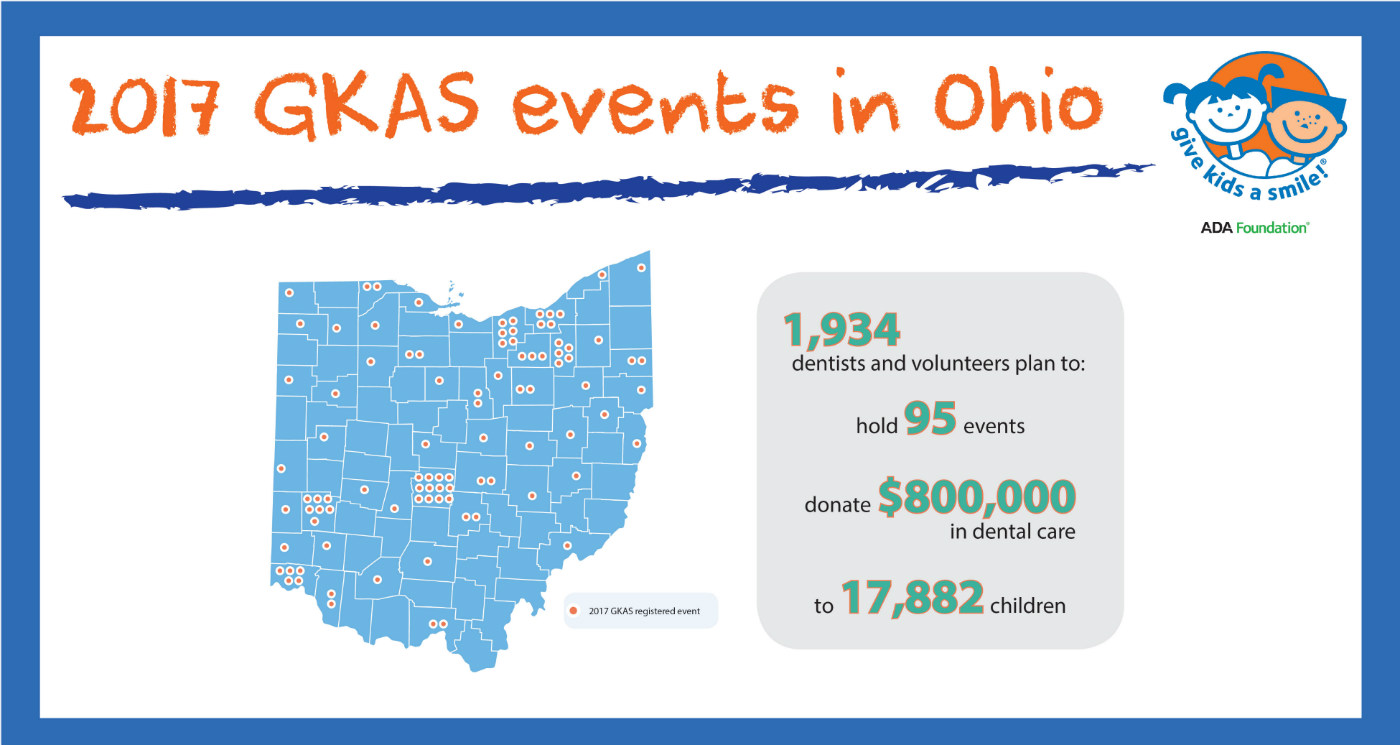 The value of care provided at 95 Give Kids A Smile events statewide is projected to be nearly $800,000, to nearly 18,000 children seen by more than 2,000 dentists, dental students and assistants, according to event co-coordinators from the Ohio Dental Association.
"This volunteer work is done out of the goodness of the hearts of those in the dental profession," said Occhionero. "It's great for our dental students to see, as they are the future of the field and we hope they practice this spirit of generosity throughout their careers."
Since 2003, more than 5.5 million children have received free oral health services during Give Kids A Smile events, according to the American Dental Association, which launched the program. Nationwide, nearly 10,000 volunteer dentists provide services to nearly 300,000 children each year.
Amberlee Taylor and Daniel Gindi led the Greater Cleveland Dental Society's efforts in organizing the event at the dental school.
This article was originally published Jan. 31, 2017.