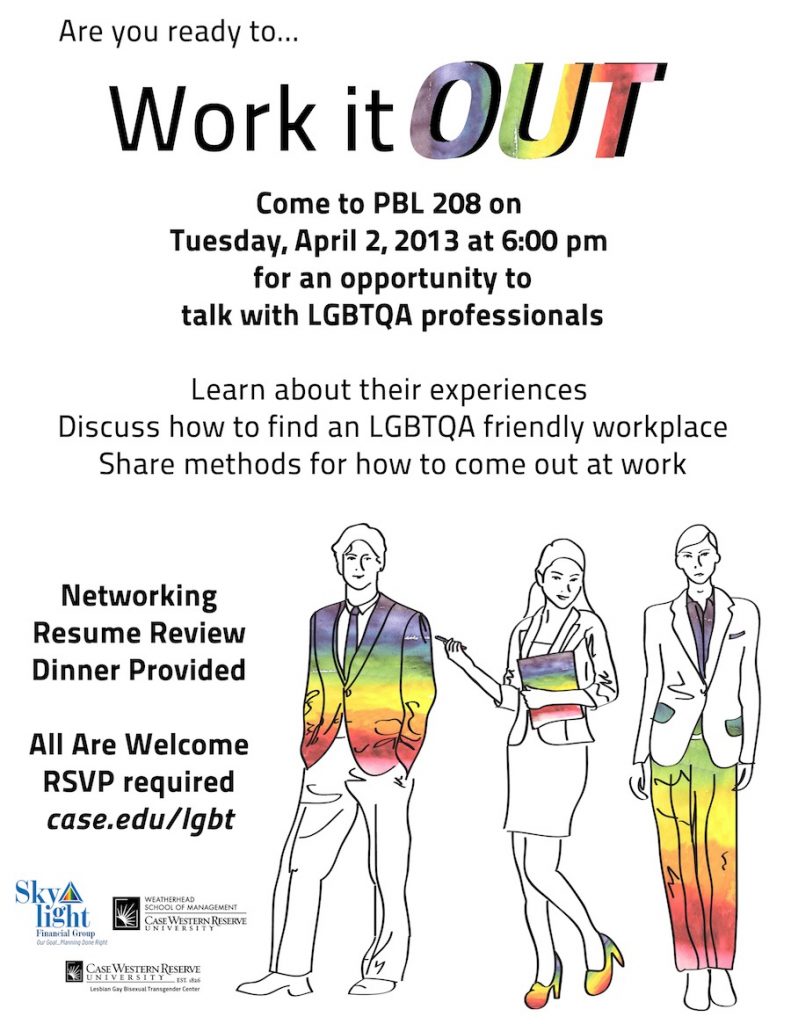 On Tuesday, April 2, the LGBT Center, Alumni Relations and Weatherhead School of Management will host "Work it Out!"—a program designed to bring lesbian, gay, bisexual and transgender professionals to campus. At the event, students will have the opportunity to learn about each professional's experience finding an LGBTQA friendly workplace and being "out" at work.
Visiting professionals work in a variety of areas including banking, recycling and sustainability, social work, hospitality, management, diversity and consulting. Some are also Case Western Reserve University alumni.
A representative from the CWRU Career Center also will be available to review résumés.
The event will begin at 6 p.m. in the Peter B. Lewis Building's Undergraduate Student Lounge (room 208).
Admission and dinner are free, but RSVP is required at case.edu/lgbt.