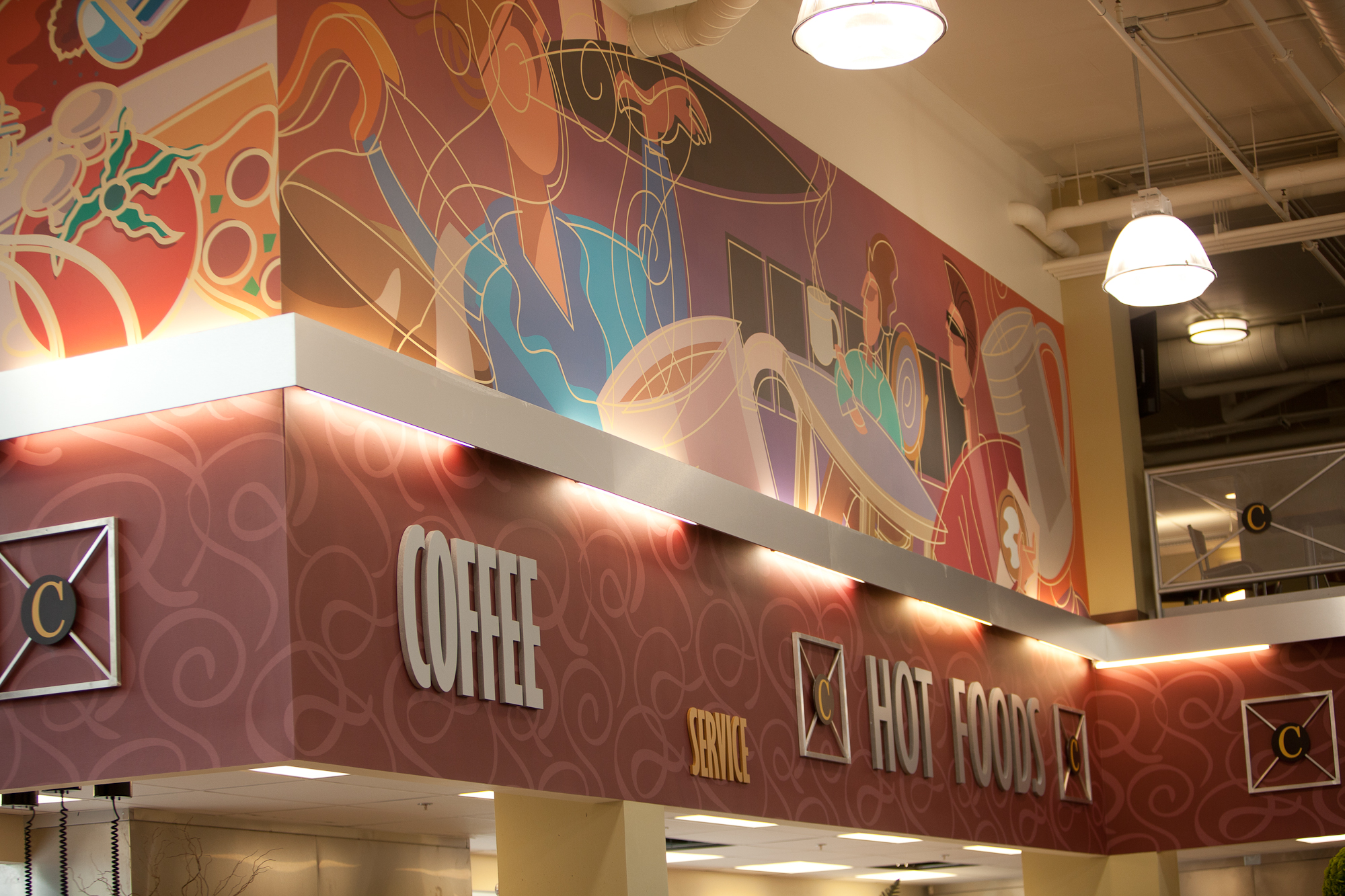 A neighborhood grocer is finally here in Uptown. After much anticipation, Constantino's Market is now open for business, adding more activity to an already bustling Euclid Avenue.
Located next to the Case Western Reserve Barnes & Noble bookstore on Euclid Avenue near East 115th Street, Constantino's is a 16,000-square-foot grocery store that, like its sibling store in downtown's Warehouse District, focuses on city dwellers.
"We are not your suburban, expansive grocery store," manager Andrew Revy noted. "We always say, 'We may not have everything, but we have everything you need.'"
This means the market won't carry eight kinds of ketchup, but there will be ketchup, Revy said. It's a targeted approach that allows the market to maximize the limited space available in a more urban location.
The focus on city dwellers—and especially Case Western Reserve University faculty, staff and students—also means that, in addition to the standard grocery store goods, Constantino's offers a wide variety of prepared foods or made-to-order items. The Uptown location will house an expansive salad bar, deli counter, bakery and grab-and-go case for quick pre-made food and sandwiches, as well as wine and beer for the over-21 clientele. In addition, store staff will make sushi, pizza and other hot foods on site.
"One thing that makes us stand out is that we make fairly inexpensive food—wholesome food made with natural ingredients," said owner Costas Mavromichalis, who opened the original downtown location eight years ago. "We offer a lot of options for students—and everyone—to eat healthy. Everything we use is made from scratch in the store."
Revy is quick to point out that the food made on the premises is "restaurant-quality, chef-driven" cuisine, and he noted that catering also will be a large part of the new store's business. Catering and prepared food sales total about one-third of the business at the downtown location, Mavromichalis said, and he expects the Uptown business to be about the same.
The market also offers a space for customers to eat their just-purchased food or to host a catered event. The mezzanine level is a space to "eat, drink and hang out," Revy said, featuring tables, games such as checkers and chess, and more. Outside, Revy plans to open a patio for the same purpose. Both areas will feature live music on select nights as well.
"This is such an exciting area to be around," Mavromichalis said. "University Circle is definitely one of the most, if not the most, dynamic areas in Cleveland."
Constantino's Market will be open Monday through Friday, 7 a.m.-10 p.m., Saturday, 9 a.m.-10 p.m., and Sunday, 9 a.m.-6 p.m. Parking is available in a lot behind the store (accessed from East 115th Street).
For more information, visit constantinosmarket.com/.