Case Western Reserve Trustee Chair Chuck Fowler announced that the board elected Ellen Stirn Mavec and Don Richards as university trustees at its meeting earlier this month.
"Ellen and Don each have long ties to Case Western Reserve and strong records of leadership in the community," Fowler said. "We are delighted that they will bring even more of their experience and insight to the university through board service."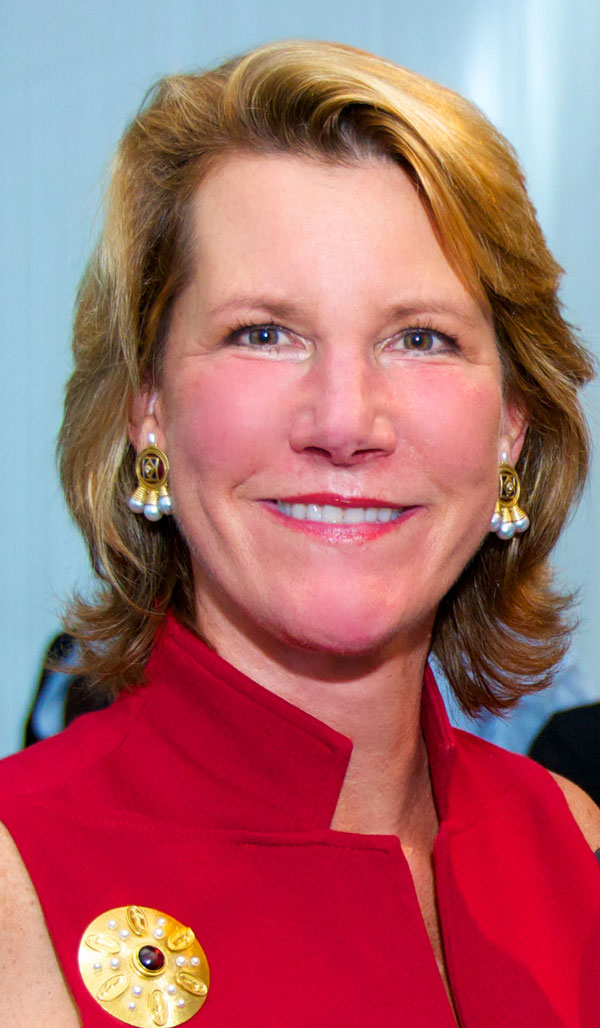 Mavec, the granddaughter of Kelvin and Eleanor Smith, is the president of the Kelvin and Eleanor Smith Foundation. Established in 1955, the foundation supports nonprofit institutions that positively affect the citizens of Northeast Ohio. The foundation has had a tremendous impact in University Circle and at Case Western Reserve, including funds for the Kelvin Smith Library and, most recently, the Tinkham Veale University Center.
After earning her bachelor's degree in art history from Northwestern University in 1980, Mavec worked with the National Endowment for the Arts in Washington, D.C., studied at Sotheby's in London and later went to Cleveland's New Organization for the Visual Arts, a nonprofit promoting art and architecture in Northeast Ohio.
Mavec opened Ellen Stirn Galleries in 1984, and later purchased Potter & Mellen, which she transformed into one of Cleveland's most prominent jewelry stores. In 2008, she closed the store and now continues to sell Potter & Mellen-designed jewelry and corporate gifts online.
Mavec is the recipient of many awards: the Richard W. Day Distinguished Young Alumnus Award from Hawken School; recognition as one of Cleveland's Women of Achievement by the YWCA; the medal of Excellence from the Cleveland Institute of Art; and Lake Erie College's Distinguished Citizens of Western Reserve Award. She currently serves on the Cleveland Museum of Art's Board of Trustees and was a co-chair of the Museum's Phase I Capital Campaign that raised $250 million. She is a Life Trustee of Great Lakes Theater; a founding member of In Counsel with Women (an exclusive executive women's association); and a graduate of Cleveland Leadership Center's Class of 1999.
Richards earned his undergraduate and MBA degrees from Case Western Reserve in 1979 and 1981, respectively. He began his career at Accenture, a Cleveland-based management consulting, technology services and outsourcing company. He held a number of positions throughout his 30 years with the $21.6 billion global company, most recently as senior managing director of information technology outsourcing. In that role, Richards drove the strategic direction, growth and delivery of Accenture's services to more than 600 global clients.
Now retired, Richards co-chairs the university's Corporate Visiting Committee. As a long-time supporter of the university, Richards recently pledged $1 million to the President's Strategic Initiatives Fund. In 2008, Richards endowed a fellowship in the Master of Engineering and Management program for students who possess strong engineering skills as well as broader business capabilities and entrepreneurial acumen. Along with financial support, the fellowship offers candidates mentoring and networking opportunities.
In addition to his responsibilities at the university, Richards is secretary of the Cuyahoga Valley Christian Academy Board of Trustees and serves on the boards of Business Volunteers Unlimited, Cleveland Vicon Company and Cate Street Capital, where he was one of the original investors.